Issue
What LDAP attributes map to the WebMail address book fields?
Solution
When LDAP is used to store shared address books, the fields in the WebMail address book entry are mapped to LDAP attributes as shown below.
When the object classes used are: inetOrgPerson, mirapointMailUser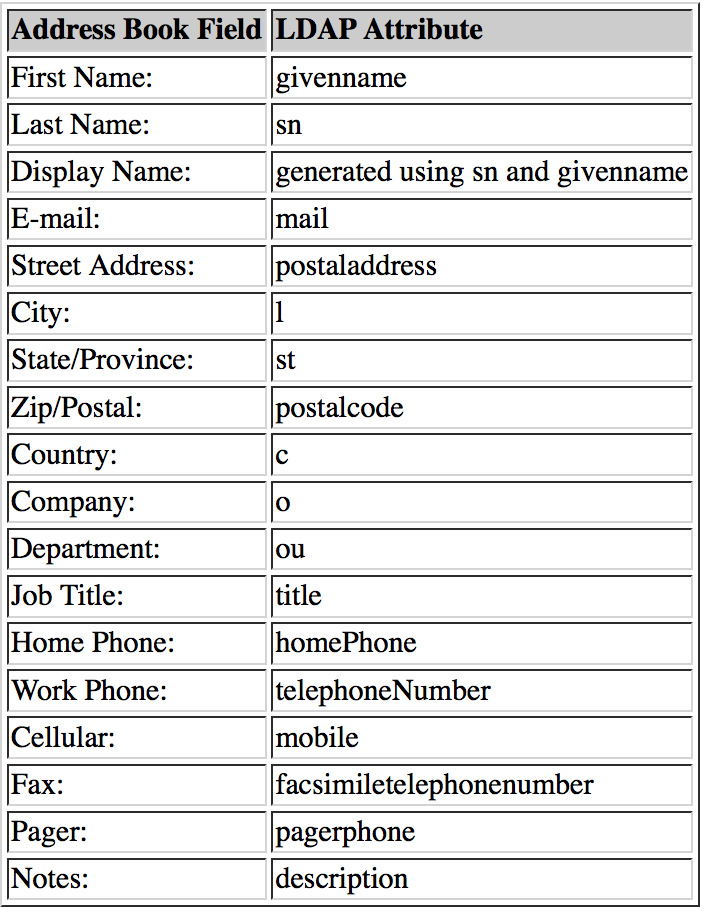 The above LDAP attributes can be used to fill up data in LDAP corresponding to WebMail address book entry fields. Also, the default LDAP search for Microsoft Outlook 2003 (not the search provided by Mirapoint ConnectR) might use different attributes for some of the fields.
| | |
| --- | --- |
| | NOTE: If you are using Mirapoint Internal LDAP, you must add another ObjectClass named "country" ("c" becomes a required field) in order to properly map the "Country:" address book field. |