Issue
How do I perform an NDMP full backup using Legato NetWorker at a time other than the pre-configured schedule backup?
Solution
| | |
| --- | --- |
| | NOTE: Before reading this article, Mirapoint highly recommends reading the latest version of the Mirapoint Backup and Restore Guide. |
A Legato NetWorker NDMP backup may be performed by using any of the following methods:
The nwadmin graphical administrator interface - For creating scheduled backups, or overriding the scheduled backups. The Networker command line - For running manual backups.
Overriding a Scheduled NDMP Backup Using Nwadmin
A scheduled backup, created in the Legato configuration process, can be overridden and performed on demand. To override a Mirapoint NDMP scheduled backup using Legato's nwadmin graphical administrator interface, do the following:
1. From the menu, select Server then Group Control to open the Group Control window.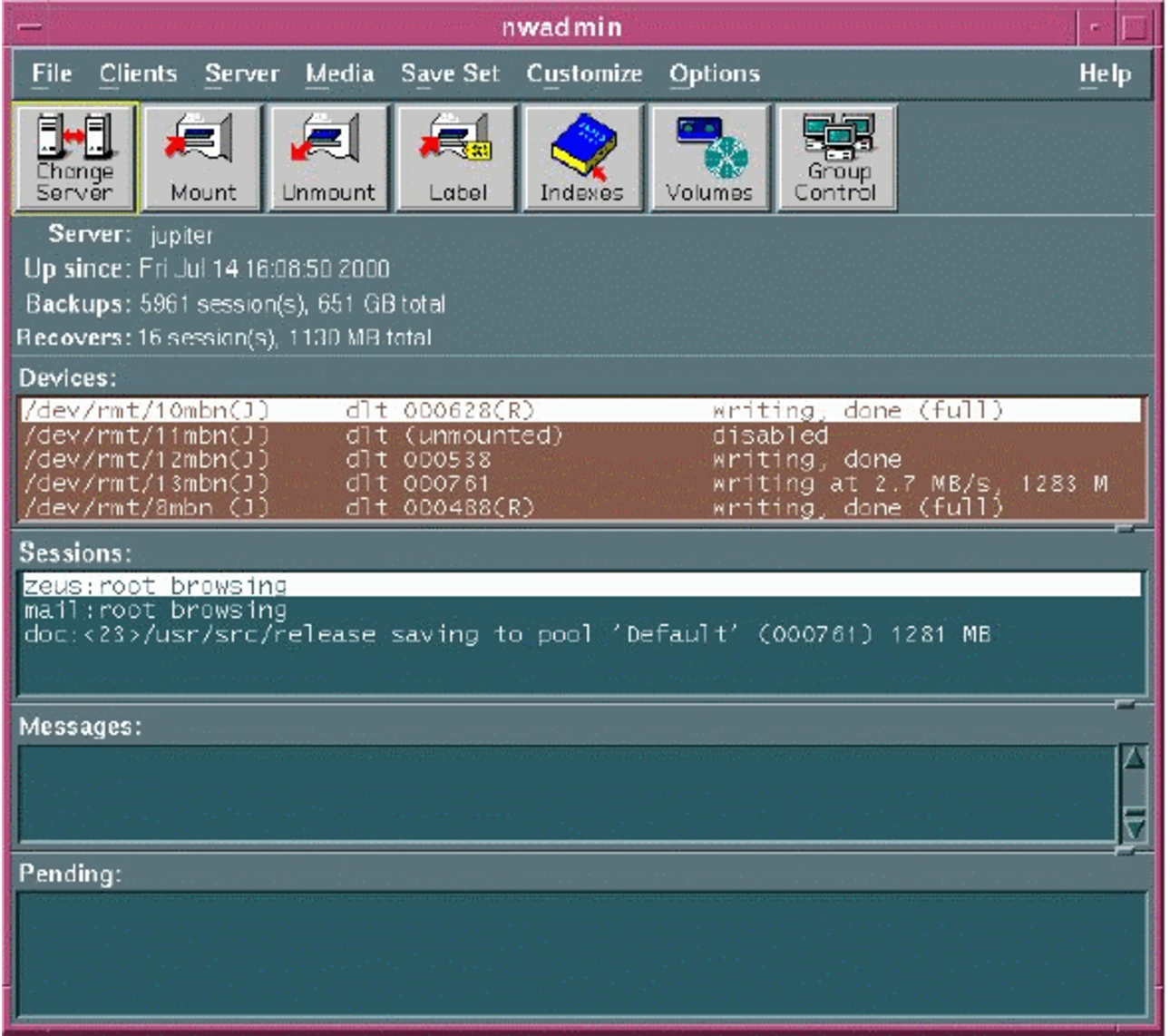 2. Highlight the group on the list of groups displayed on the screen, then click the Start button.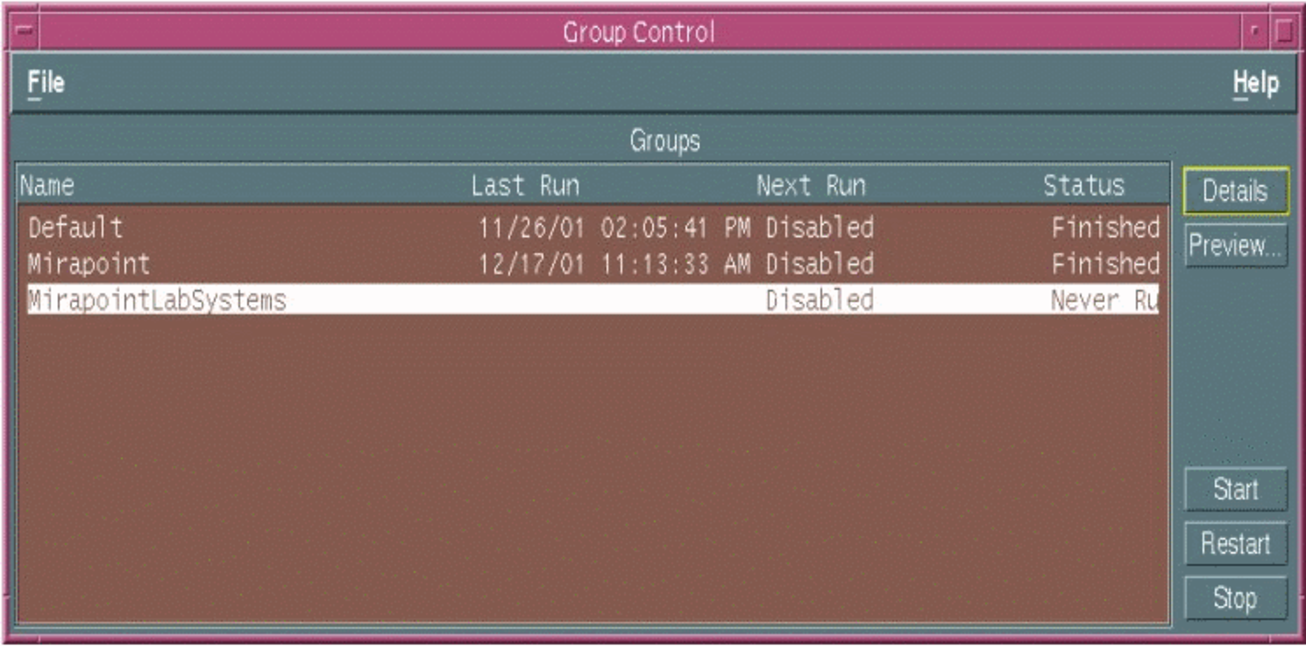 Performing an NDMP Backup Using the Command Line
To performing a Mirapoint NDMP backup, you may execute either of the following commands:
If you have configured NetWorker to backup your Mirapoint using savegrp, enter:
savegrp -l full NSR-group-name
If you have configured NetWorker to backup your Mirapoint using nsrndmp_save, enter:
nsrndmp_save -T image -l full -c NSR-client-name /usr/store