Issue:
Can auto replies be set on aliases on Mirapoint Message Server?
Solution:
Yes, to configure auto replies for users that have one or more aliases configured, we need these 2 settings.

Definitions:
o User:Localaddr--An alternate email address for the user. (Alias)
o User:Routingaddr--Complete address for delivering email. (Primary email address)

1. Run "Ldap set query user:localaddr" command to define query specifications correctly for your LDAP database.
2. Ensure the value for "mailLocalAddress" attribute in the user's LDAP record (LDIF) is the alias email address.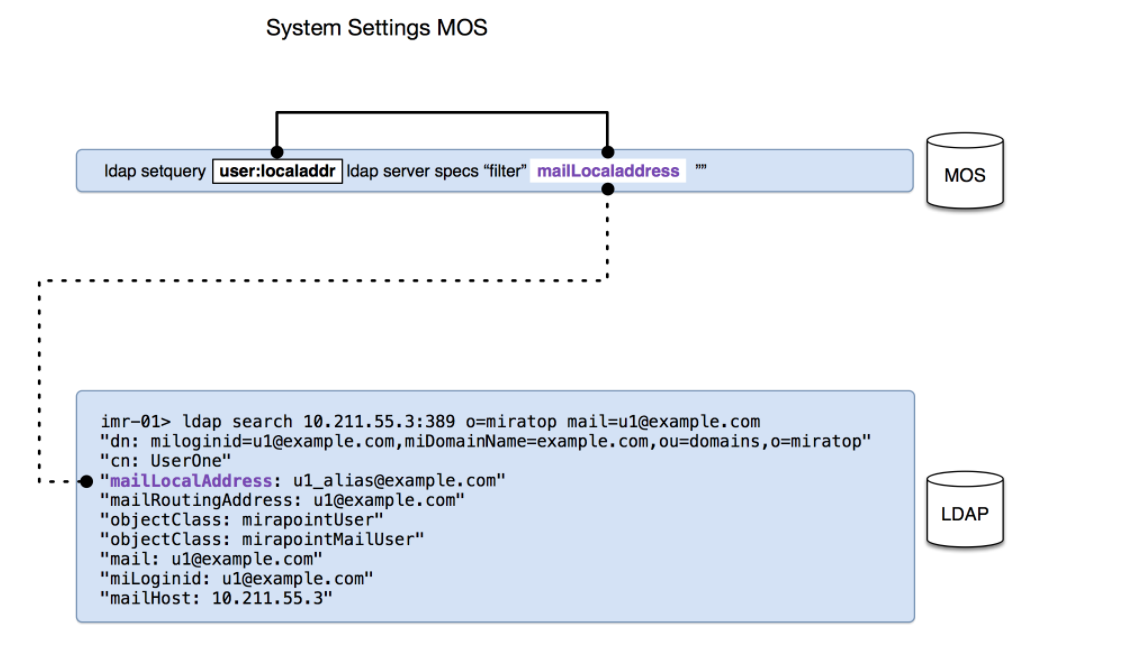 NOTE: To test the settings, we run the "ldap testquery" command against the primary email address (not the alias).
Ldap testquery user:localaddr will return the alias for this user account, see below.

CLI> ldap testquery user:localaddr u1@example.com
u1_alias@example.com
OK 1 address