If you'd like to make sure your Outlook Sync works well with ESET antivirus/antispam, please follow the recommendation below on what to disable to keep the synchronisation running smoothly.
Screenshots used in the following guidelines are taken on a Windows 10/11 device using ESET Endpoint Antivirus 9.1.
If you have another product from ESET or manage ESET from the Management Console on the server, and you happen to see issues with the synchronisation in Outlook Sync, don't hesitate to get in touch with our support for further recommendations.
Options below are available under the path SETUP - ADVANCED SETUP.

1. Integrate into Microsoft Outlook
Path: WEB AND EMAIL - EMAIL CLIENT PROTECTION - EMAIL CLIENT INTEGRATION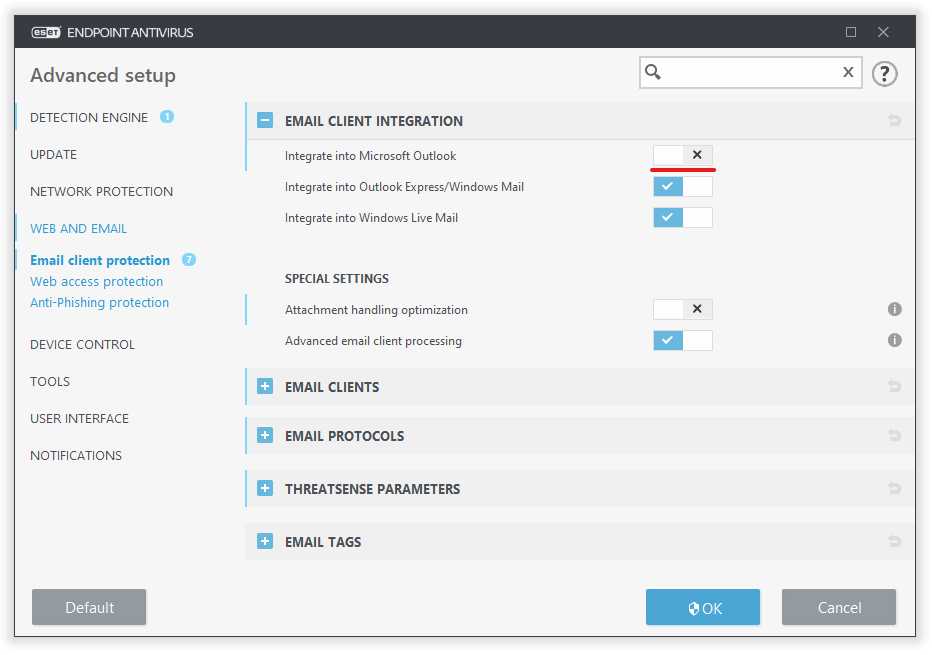 2. Email protection by client plugins
Path: WEB AND EMAIL - EMAIL CLIENT PROTECTION - EMAIL CLIENTS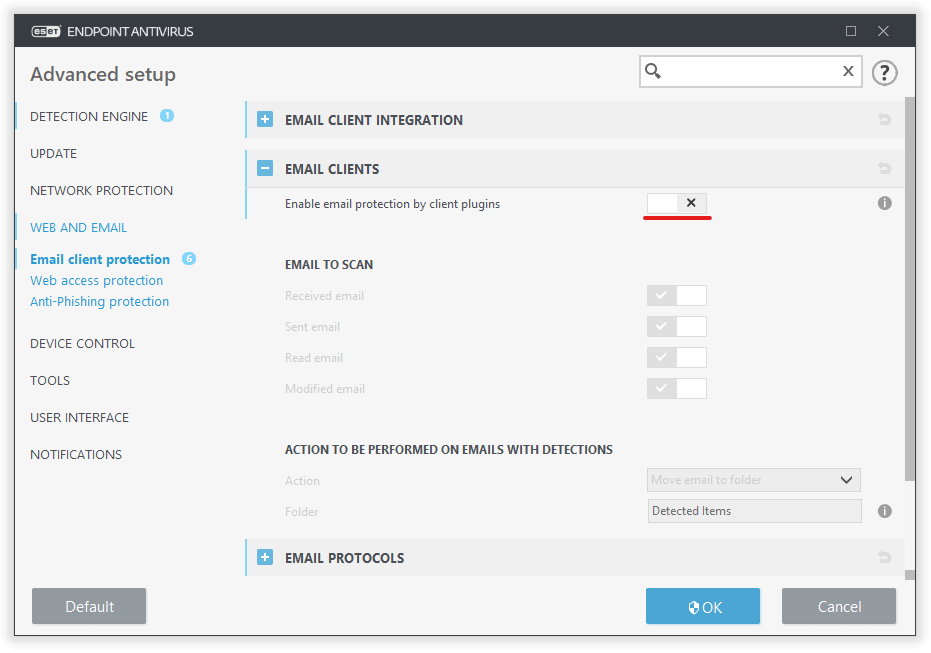 3. Objects to scan and Scan options
Path: WEB AND EMAIL - EMAIL CLIENT PROTECTION - THREATSENSE PARAMETERS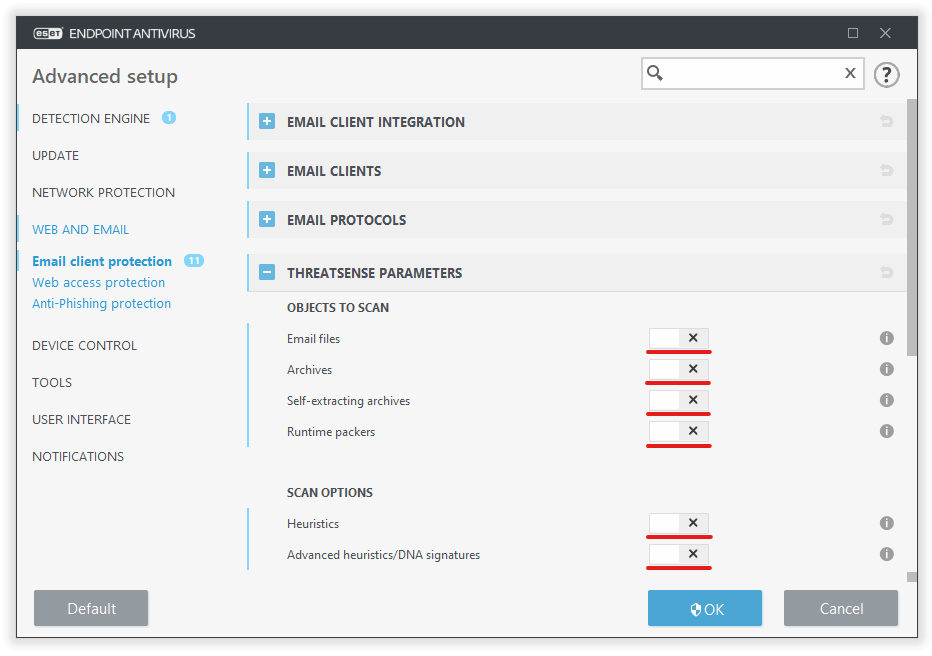 4. Detection exclusions
Path: DETECTION ENGINE - EXCLUSIONS
Add path to Outlook's pst folder (default path is C:\Users\%USERNAME%\Documents\Outlook Files\*.*)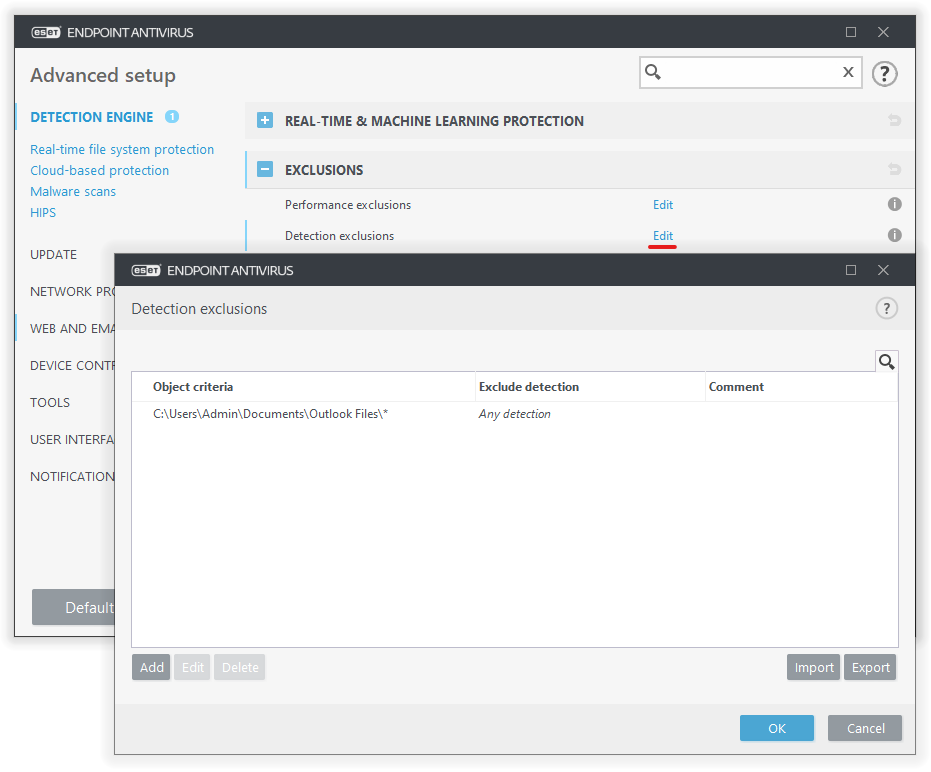 5. File extensions excluded from scanning
Path: DETECTION ENGINE - EXCLUSIONS
Add file extensions excluded from scanning according to the screenshot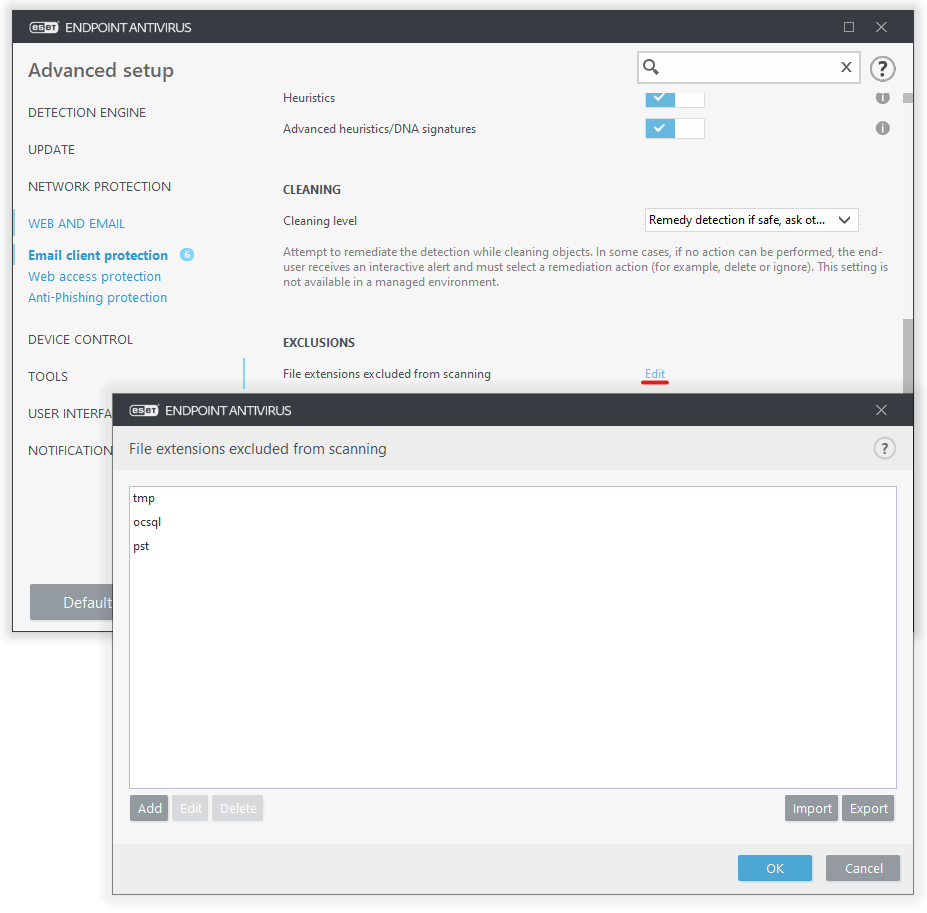 ESET on the WINDOWS SERVER
In case you have ESET on the server, please add localhost to the exception:
Setup - Advanced setup - WEB and EMAIL - Protocol filtering - Excluded IP address - Edit - add 127.0.0.1
IMPORTANT:
A new Microsoft Outlook Profile is always recommended when you install ESET for the first time on your device to avoid possible synchronisation issues