To make crash dumps on Windows, you will need to use Debug Diag tool.
You can download this tool for free on the Microsoft website.
After installation and turning on the tool follow these steps:
1. Choose "Crash"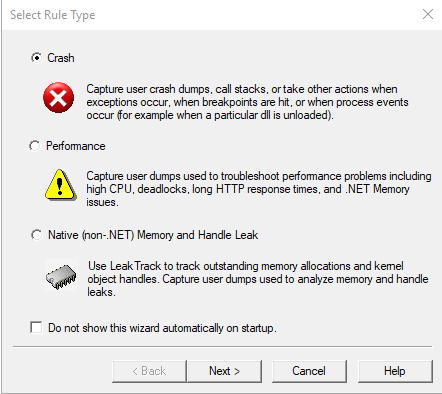 2. Chose "A specific process"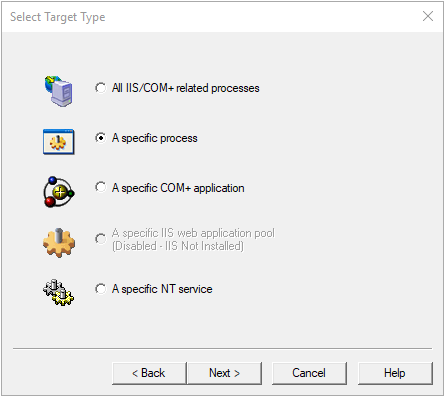 3. Search for service > for example "control.exe"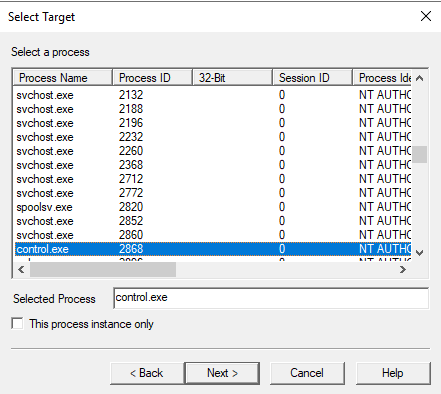 4. Configure the settings by your preference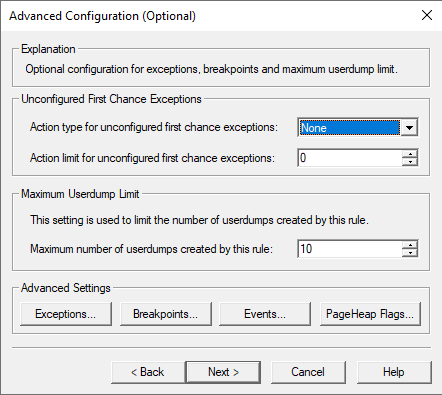 5. Name the rule and choose where to save it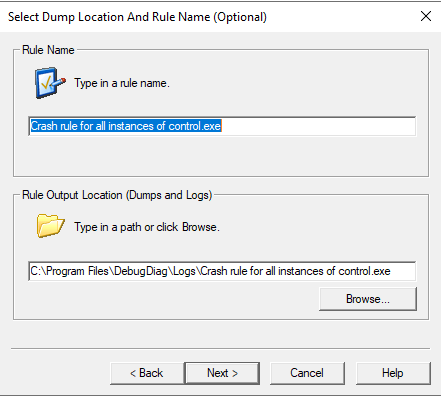 6. Activate the rule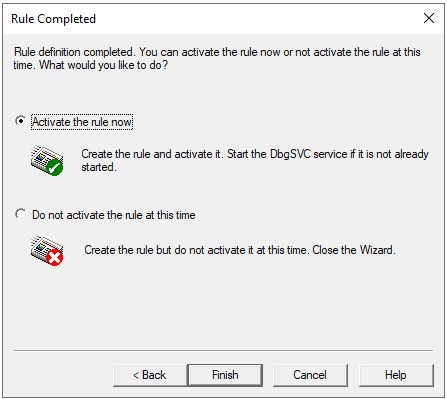 7. You can change the rule's settings anytime by clicking "Edit Rule..."