Article for on-premise and SaaS installations
After releasing IceWarp Epos gen3, loads of new features have been added. One of them is short informational window, which informs user in case some IceWarp microservice is unavailable.
That does not mean data are lost! Your computer only cannot display them at the moment.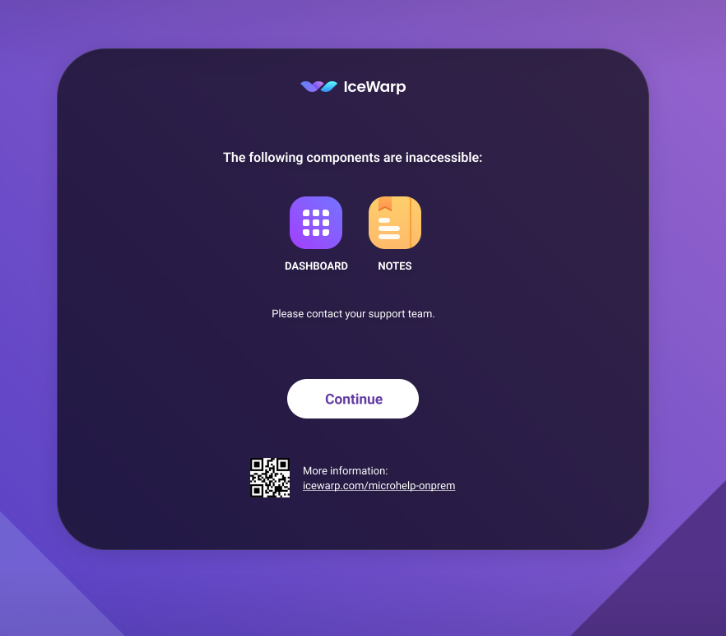 For further information, please contact your IT department, see the site with technical details or visit EPOS introduction page for on-prem administrators.
In case you are member of IT staff, please follow to this page.