IceWarp Server generates the Order ID, and except for some exceptional cases, it is unique for each machine where you install IceWarp. You need to know this information when you communicate with our LiveChat Support or when you migrate servers and or need to extend your license.
Cloud service (WebAdmin)
Cloud customers can retrieve their Order ID from the WebAdmin interface (URL is in the following format https://mydomain.com/admin/)
Please note that you must log in as a system administrator to access subscription information. WebAdmin does not have the right to access these details.
Navigate to your avatar and select Subscription. Follow the Manage Subscription button (in the middle of the screen) to retrieve your Order ID under Payment information.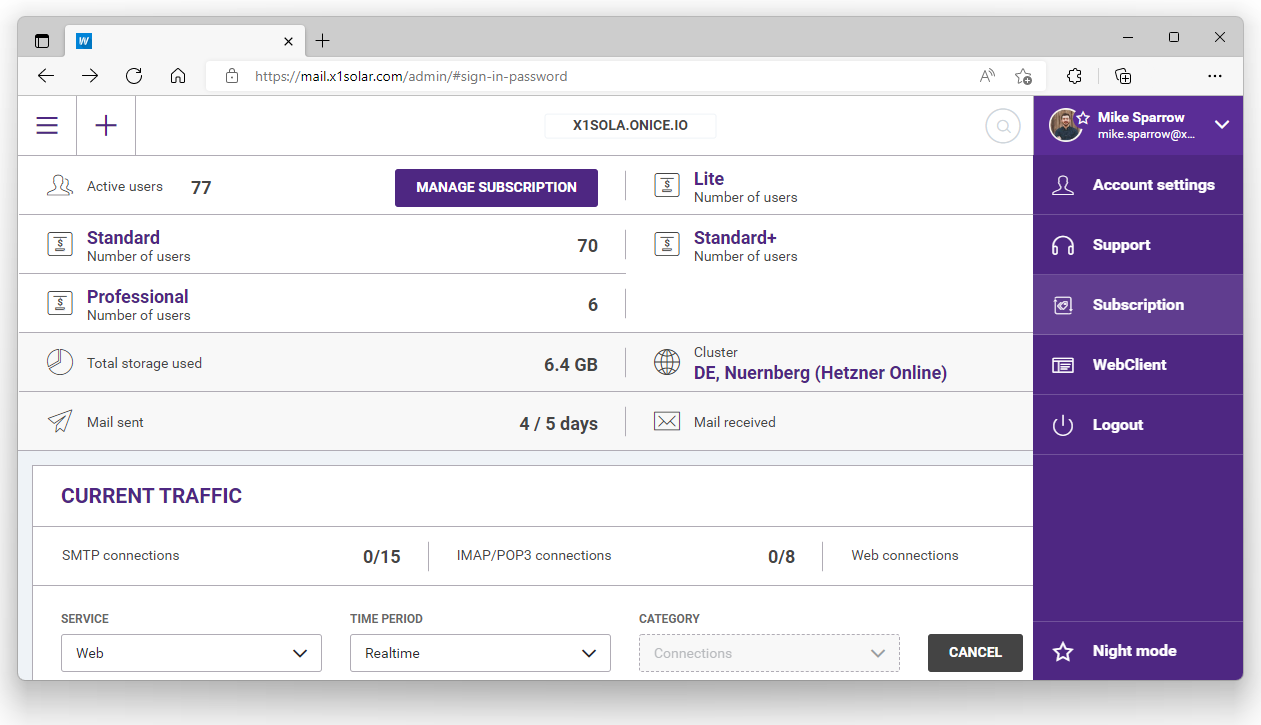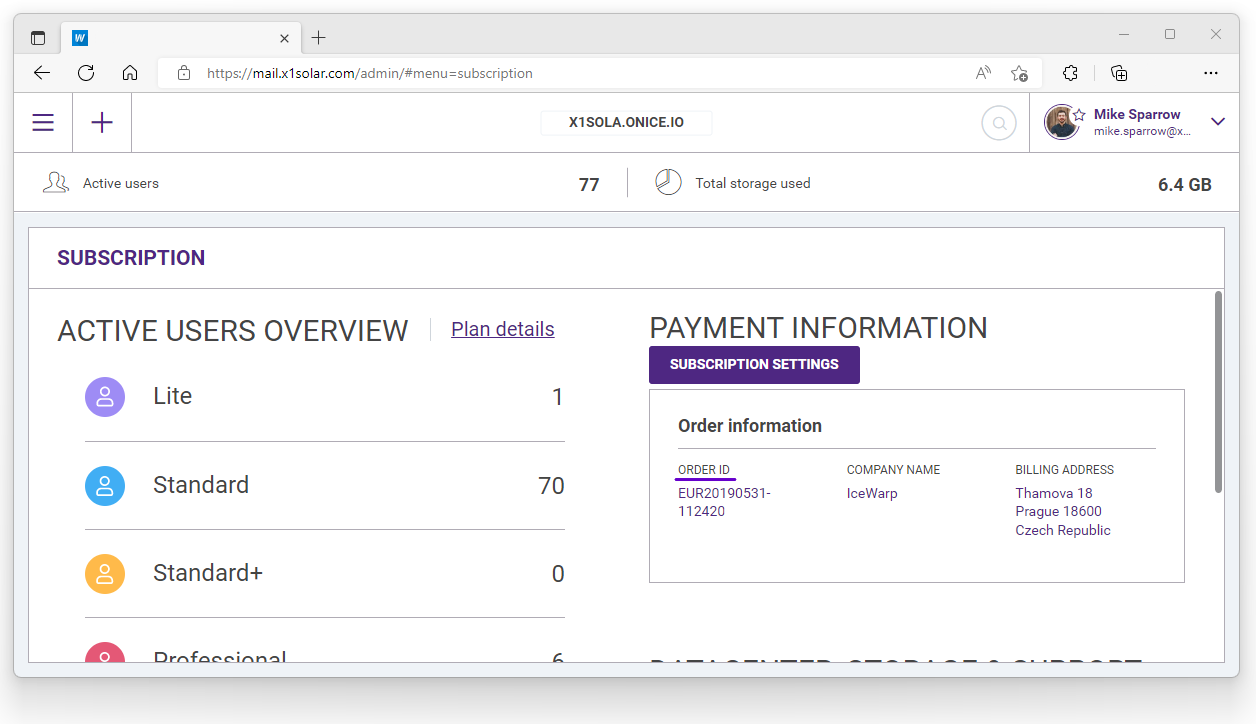 Windows installation
Your Order ID can be found in the admin console / remote console under the main menu. (Help - License)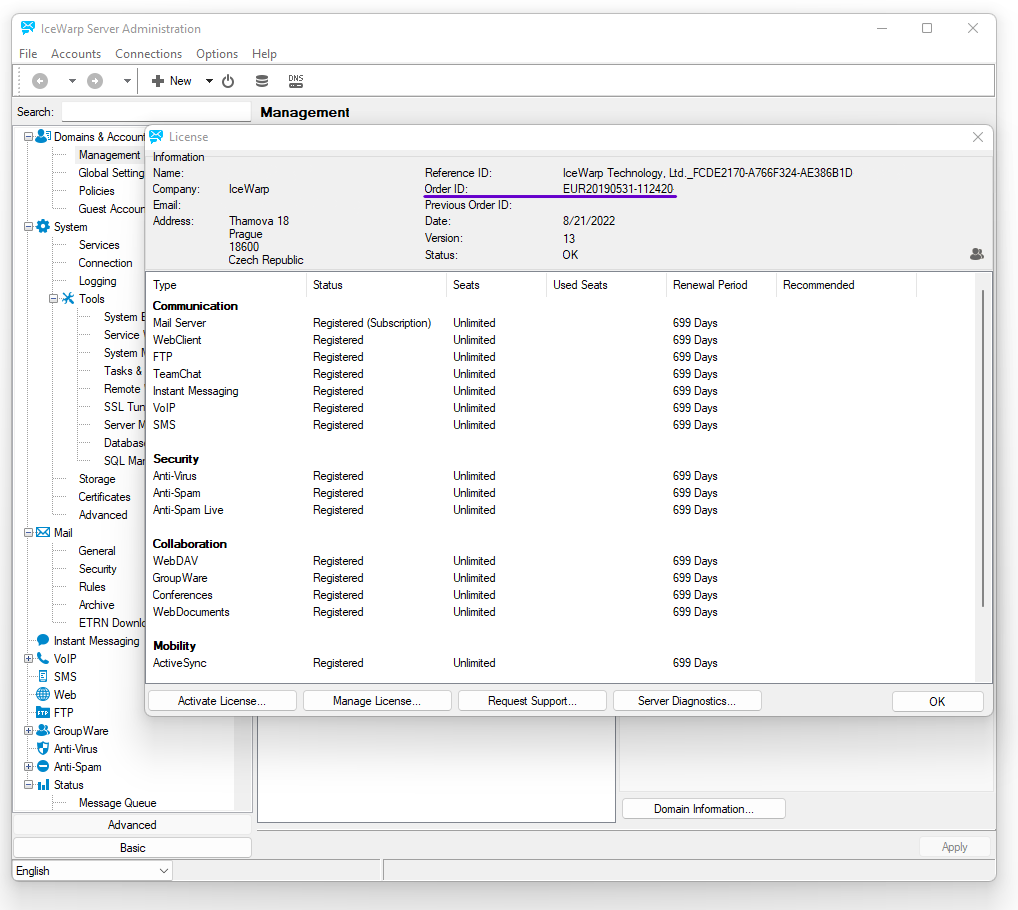 Linux installation
You can use the remote console on Windows to connect to your Linux server (follow the steps above), or you can use the Wizard via cmd instead to get your Order ID.
Locate your IceWarp installation folder (the default path is opt/icewarp/) and run the wizard.sh.
In the next step, press Enter to get to the main menu and select "License operations" (menu no.2) followed by "Display license information" (menu no.1) to retrieve your Order ID.